Saudi Downtown Company and Aramco have signed an MoU for collaboration to create opportunities for local SMEs to enhance their sustainability, and enable them to grow in a number of Saudi cities.
The agreement was signed at Aramco during the Aramco Taleed Program launch. Saudi Downtown Company, a fully-owned subsidiary of the Public Investment Fund, will develop downtown projects in 12 Saudi cities in the kingdom.
Why it matters?
The MoU will allow both parties to collaborate and explore investment opportunities, explore best practices, and identify opportunities for SMEs and job creation, in addition to joint efforts relevant to social investment initiatives to support communities, micro-industries, SMEs ecosystems, and human capital development.
The scope of this collaboration is in line with Saudi Downtown Company's goals and objectives to create new opportunities and experiences for residents, visitors and businesses in 12 Saudi cities.
"Saudi Downtown Company aims to create new opportunities for people and businesses in 12 Kingdom locations through downtown projects and destinations that act as platforms for economic development and quality of life enhancement," said Abdullah Alwassil, Director of Private Sector Partnerships at Saudi Downtown Company.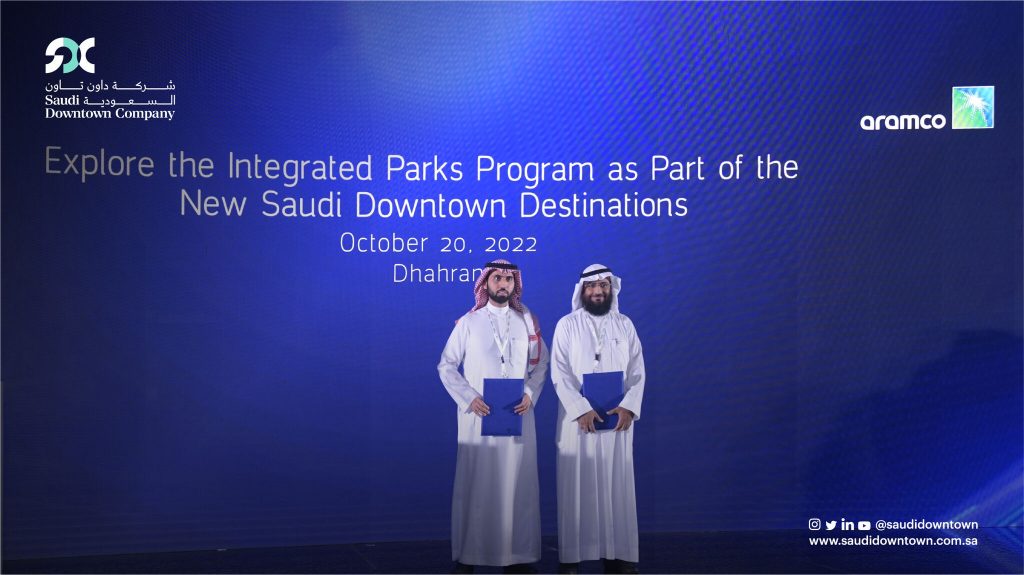 "We are discussing the concept of Integrated Park's by Aramco's SMEs Sustainability and Growth Program (Taleed Program) and the opportunities for such a concept in some of our downtown projects. There are many synergies, and we are looking forward to it," he added.
The Saudi Downtown Company was announced by HRH Prince Mohammed bin Salman, the Crown Prince, Prime Minister, and Chairman of the Public Investment Fund (PIF).
It is guided by the fund's strategy and will develop modern downtowns and destinations that will have a sustainable social and economic impact to catalyze economic activity and enhance the quality of life in Saudi cities, namely Al-Madinah Al-Munawarah, Al-Ahsa, Al-Khobar, Buraydah, Al-Taif, Arar, Hail, Tabuk, Dumat Al-Jandal, Jizan, Najran, and Al-Baha.
construction week saudi